Trusted by
Course Overview
Conflicts of Interest occur throughout the world of financial services. They are situations where there is a tension between one or more sets of professional or personal duties. Firms cannot avoid potential conflicts arising in the normal course of business BUT getting conflict management right is both a challenge and an important area. It is critical to manage conflicts to avoid the risk of breaching rules set by regulators and damaging client relationships and corporate reputation.
Topics
What is a conflict of interest?
Types of conflicts
How to identify conflicts
Conflicts of interest policy
Inducements
Managing conflicts
Declining to act
MiFID II & Conflicts of Interest; research unbundling & inducements
Personal Account Dealing (PAD)
Outside Business Interests (OBIs)
Gifts & Entertainment (G&E)
Sales & Trading – impact of LIBOR, the interaction between firms and their counterparties, FX trading
Research – independence and communication within firms
Corporate Finance – information barriers, wall crossing
Format
Delivery options

Classroom session (3 hours)
Virtual classroom (3-hour webinar)
eLearning (design upon request)
In-house

Option 1: classroom

You attend alongside other market participants: £495

Option 2: virtual classroom

You attend alongside other market participants via an interactive online classroom: £395

Option 3: In-house

This course can be tailored specifically for your organisation and delivered at your offices, offering a cost effective solution for more than 5 employees.
At-a-glance
Conflicts of Interest occur within all firms but must be identified and managed. Learn about the accurate identification and assessment of the potential impact, along with practical procedures that make conflicts of interest management effective, fair and compliant.
MiFID II tightened the regulations around how firms deal with conflicts of interest and all firms must manage conflicts, not merely disclose them. Learn about the updates from MiFID II and the impact on your organisation.
Learn to define what are conflicts of interest and what are your responsibilities.
This Conflicts of Interest course considers the challenges of managing conflicts of interest and how to meet the regulatory expectations.
Who should attend
Compliance and Legal professionals who want to further their understanding of the conflicts of interest landscape and ensure they are positioned to meet their regulatory obligations.
Senior managers and any other manager or team leads seeking to lead and encourage their teams to better manage potential conflicts within their business area.
HR, and other support staff who are involved with conflicts of interest obligations or registers within their organisation.
What's covered
What is a conflict?

Competing interests
Inducements
Personal judgement
Knowledge check – examples

Key Regime Features

The FCA view
Conduct risk vs Conflicts of Interest
Conflicts and reputational risk
Types of conflicts
Framework for managing conflicts
Conflict management techniques
Case study; Barclays gold fixing
Quiz – conflicted or not?

 MiFID II

Unbundling
Inducements
Minor non-monetary benefits
Gifts & hospitality
Knowledge check – examples

 Enforcement Action

Sesame Ltd
Aviva
WH Ireland
Bank of England
Group Exercise – case study analysis; what happened, why and how can we learn from these

 Personal Conflict Scenarios

Personal account dealing
Outside business interests
Gifts & entertainment
Exercise – interactive q&a

Business Scenarios

Sales & Trading
Research
Investment Banking/Corporate Finance
Conflict clearance
Interactive Q&A
Case study; Daniel Plunkett (Barclays)
Case study; Toys R Us
Case study Citigroup & Toll Holdings, Del Monte & Barclays
What makes our course unique
Using industry cases, we offer a different lens on conflicts of interest and how to assess and improve your policies and procedures
Packed with interactive quizzes, practical challenges and thought-provoking discussion to further your understanding.
Leave this Conflicts of Interest course with actionable steps to take back to your organisation to improve your current processes.
Meet your trainer
Matt Fotherby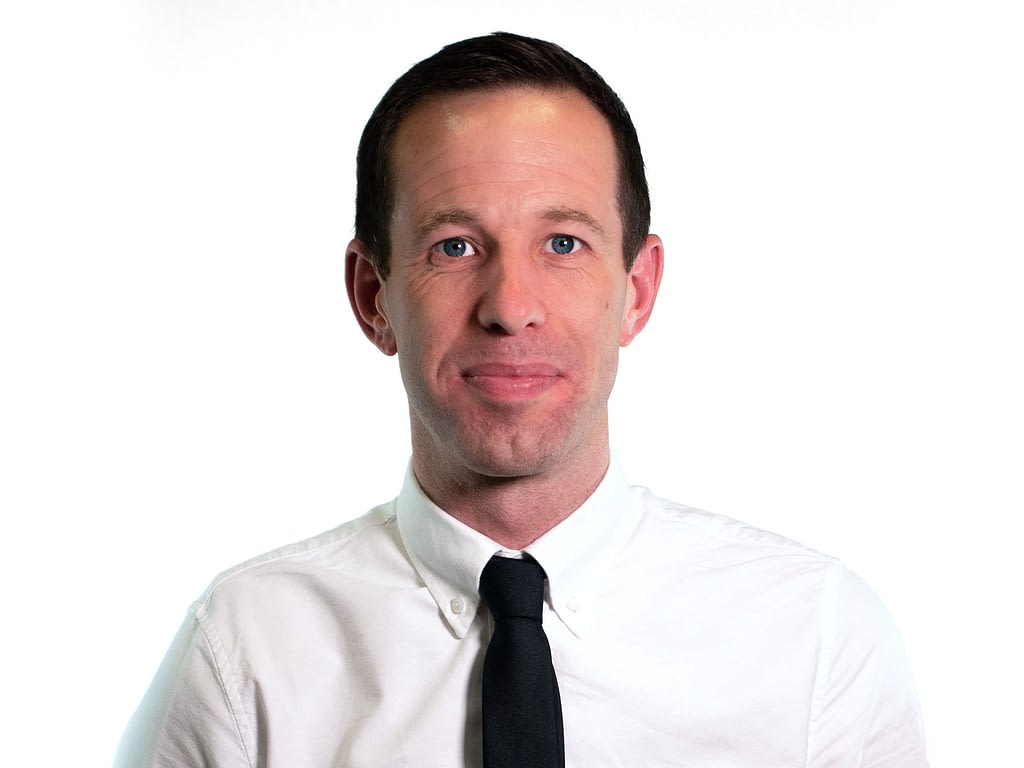 Matt is our Founder and a passionate trainer.
His interest in education stems from his 10 years as an Account Executive looking after Global Hedge Fund and Asset Management clients. Matt quickly discovered that many of the financial market topics that his clients wanted to learn about were the exact same topics that he was striving to develop a better understanding of himself.
This led Matt to join the coveted Financial Markets Education team at UBS, a unique in-house education team that specialised in running a curriculum of financial market and product classes for both UBS employees and clients. Matt was responsible for building out the client offering; managing programs, creating content and teaching courses.
As financial markets entered a significant period of regulatory change Matt pivoted to take his client experience and market knowledge to focus on Regulations and Compliance topics.
Matt leverages his time spent as an attendee of training and fuses this with his deep markets knowledge and regulatory expertise to deliver engaging training designed to decipher complexity and equip learners with the knowledge they need to remain compliant and competent within their roles.
Matt leads on our Compliance & Regulations offerings.
Here are some other courses from Matt that you might be interested in: