Trusted by
Course Overview
"We will be assessing compliance with the new SMCR requirements as part of our ongoing supervisory work" (FCA's Dear CEO letter, Jan'20). In this SMCR course you will understand what SMCR is, why it matters and what you need to do to ensure you have embedded SMCR within your organisation and can explain all this to the FCA.
Topics
The timeline of misconduct
The approved person regime
APER
SMCR framework
Senior Manager Functions (SMFs)
FCA mapping tables
Prescribed responsibilities
Statement of responsibility (SORs)
Duty of responsibilities
SMF conduct rules
FCA reasonable steps
Certification regime
Significant harm functions
The FCA register
F&P assessment
Certificate issuance
Conduct rules
Compliance with conduct rules
Breach reporting
Culpability standard
Regulatory reference
Lessons learned
Format
Delivery options

Classroom session (3 hours)
Virtual classroom (3-hour webinar)
eLearning (design upon request)
In-house

Option 1: classroom

You attend alongside other market participants: £495

Option 2: virtual classroom

You attend alongside other market participants via an interactive online classroom: £395

Option 3: In-house

This course can be tailored specifically for your organisation and delivered at your offices, offering a cost effective solution for more than 5 employees.
At-a-glance
Originally rolled out to the banking sector in 2016, the Senior Managers and Certification Regime (SMCR) was extended to all regulated firms (~47,000) in December 2019
This regime affects all FCA regulated firms including non-UK firms with permission to carry out regulated activities in the UK, and it focuses on three key areas:

The Senior Managers Regime
The Certification Regime
Conduct Rules

It introduces a set of conduct rules to be applied to virtually all employees (bar a small subset of ancillary employees)
Failure to adhere to the conduct rules creates an obligation for regulated firms to report to the FCA
Who should attend
Senior Managers who fall under the SMF categorsiation and need to ensure they are fully aligned to their obligations as part of SMCR
Significant harm functions employees (aka certified persons) who are now subject to SMCR conduct rules but may yet to be certified as competent by their organisation
Professionals in support functions for SMCR such as HR, Compliance, Legal and Technology who require a front-to-back overview
What's covered
Overview and journey to the SMCR regime

The backstory to SMCR; the Parliamentary Commission for Banking Standards (PCBS)
The regulatory reaction
The Fair & Effective Markets Review
The road to Implementation
Aims and Objectives of SMCR
What is the SMCR, what does it mean and why does it matter

Key Regime Features

The enhanced regime
The core regime
The limited scope regime
Overview of new staff categorisations

Senior Managers Regime

SMF categories
Prescribed responsibilities
Statement of responsibilities
Management responsibility maps
Duty of responsibility
Reasonable steps
Exercise – define reasonable steps in the context of the SMF rules; what the FCA guidance states and best practice

Certification Regime

Significant harm functions
Fitness and Competency checks
Annual assessments
Self-certification
Regulatory references

Conduct Rules

SMF Conduct rules
Individual conduct rules, what are they and how do they apply
Exercise – define and identify potential breaches and evidence on how to adhere to the rules
Class quiz – which rule was broken
Case Study – Jes Staley, CEO Barclays

Breach Reporting

The link between disciplinary issues and conduct rule breaches
Breach reporting obligations to the FCA

Lessons Learned

What we can learn from banking experience to date
What makes our course unique
This workshop provides a holistic overview of SMCR, allowing participants to conduct a current state analysis of their SMCR roll out
Leverage the trainer's extensive experience with the banking rollout we look to unpick the lessons to be learnt for the SMCR extension to all regulated firms
Packed with practical exercises to focus on the identification of key employees and what you need to do to be on-track with SMCR
Meet your trainer
Matt Fotherby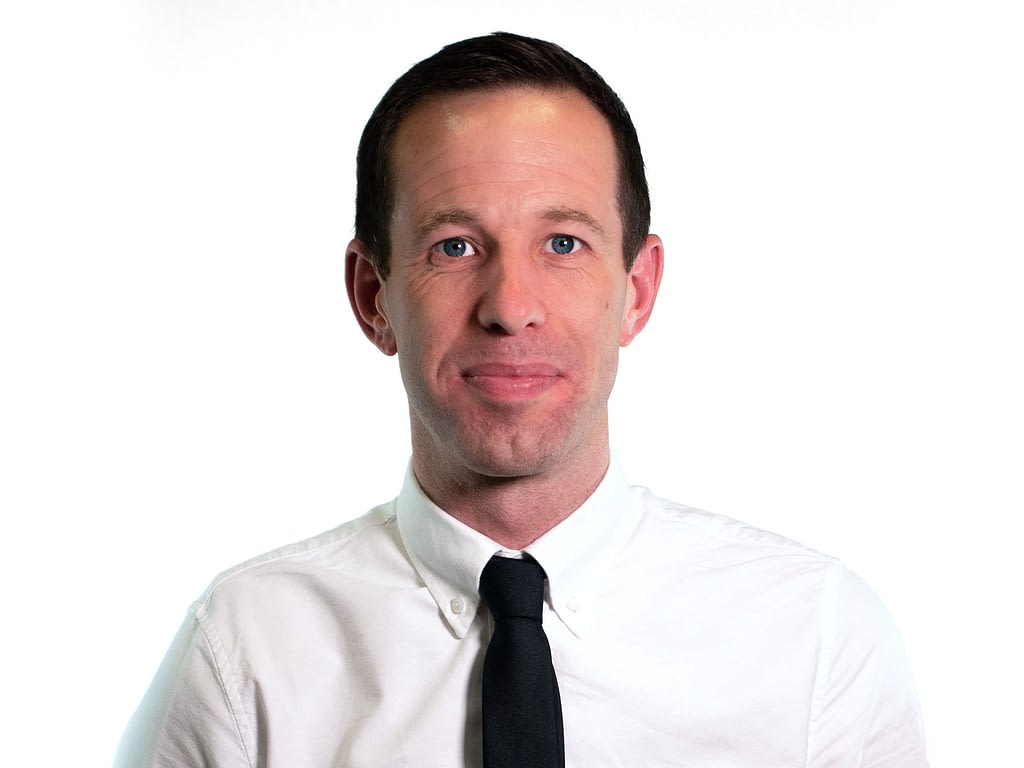 Matt is our Founder and a passionate trainer.
His interest in education stems from his 10 years as an Account Executive looking after Global Hedge Fund and Asset Management clients. Matt quickly discovered that many of the financial market topics that his clients wanted to learn about were the exact same topics that he was striving to develop a better understanding of himself.
This led Matt to join the coveted Financial Markets Education team at UBS, a unique in-house education team that specialised in running a curriculum of financial market and product classes for both UBS employees and clients. Matt was responsible for building out the client offering; managing programs, creating content and teaching courses.
As financial markets entered a significant period of regulatory change Matt pivoted to take his client experience and market knowledge to focus on Regulations and Compliance topics.
Matt leverages his time spent as an attendee of training and fuses this with his deep markets knowledge and regulatory expertise to deliver engaging training designed to decipher complexity and equip learners with the knowledge they need to remain compliant and competent within their roles.
Matt leads on our Compliance & Regulations offerings.
Here are some other courses from Matt that you might be interested in: