Trusted by
Course Overview
Vulnerability can come in a range of guises, and can be temporary, sporadic or permanent in nature. It is a fluid state that needs a flexible, tailored response from firms. Many people in vulnerable situations would not diagnose themselves as 'vulnerable'. So how do you as an organisation identify such customers? What do you do once identified? What does the FCA expect? This and more in this Vulnerable Customers course…
Topics
What is a Vulnerable Customer?
The background to vulnerable customers
Vulnerability data
Indicators of vulnerability
Key impacts on vulnerability
FCA research findings
How to identify and serve vulnerable consumers 
Treating customers fairly
Best practices for firms and individual
Strategic approach
Conduct
Failure of Internal Communication
Products and Services Designed for Super-humans
Product and Information Complexity
Lack of Access
Format
Delivery options

Classroom session (3 hours)
Virtual classroom (3-hour webinar)
eLearning (design upon request)
In-house

Option 1: classroom

You attend alongside other market participants: £495

Option 2: virtual classroom

You attend alongside other market participants via an interactive online classroom: £395

Option 3: In-house

This course can be tailored specifically for your organisation and delivered at your offices, offering a cost effective solution for more than 5 employees.
At-a-glance
It's getting Personal – On 8th February 2018, we saw further evidence of the steps that the FCA are prepared to take to ensure consumer protection, and in particular, protection for those consumers that are more vulnerable than others, when an illegal money lender, Dharam Prakash Gopee (64), was sentenced to three and a half years imprisonment by a Judge in Southwark Crown Court for offences under the Consumer Credit Act 1974 and the Financial Services and Markets Act 2000
Vulnerable customers and the impact can be broad, think of the links to TCF, conduct risk and SMCR to name but a few. A firm understanding of VC is therefore crucial to not only better servicing your customers but maintaining your regulatory obligations
Have you read and absorbed all 119 pages of the FCA Occasional Paper No. 8: Consumer Vulnerability? If not, this workshop is for you, an insightful and practical overview of what you need to know and what you need to do!
To reach a broader understanding of the role of vulnerability, understand research about consumers in potentially vulnerable circumstances. We combine with a review of available evidence and literature, engagement with consumer and advice groups, and analysis of information provided by firms
Who should attend
Any frontline financial services professionals who interact with customers on a regular basis and require a systematic but concise refresher on vulnerable customers
Anyone working in customer support functions and/or involved in projects and outcomes focused on customers
Compliance professionals who are responsible for policies and procedures relating to customer outcomes
What's covered
The Background to Vulnerable Customers

Vulnerability can come in a range of guises, and can be temporary, sporadic or permanent in nature. It is a fluid state that needs a flexible, tailored response from firms.
Many people in vulnerable situations would not diagnose themselves as 'vulnerable'.
The clear message from the research carried out for this paper is that we can all become vulnerable
Vulnerability is not just to do with the situation of the consumer. It can be caused or exacerbated by the actions or processes of firms
Exercise using FCA Occasional Paper No. 8: Consumer Vulnerability

But what about if?

Socially / Financially Excluded
Gender / Trans
Sexual Orientation
Race
Religion
Non-English speakers
Nonstandard credit history
Learning difficulties
Remote living – access to society
Sole parent
Class exercise; define how and why these could result in VC

Conditions & Vulnerable Customers

Policy (definition and lack thereof)
Systems
Products
Implementation
Q&A – How many of your customers could be directly or indirectly impacted?

FCA Research Findings Summary
1. Lack of Strategic Approach
2. Failure of Internal Communication
3. Products and Services Designed for Super-humans
4. Product and Information Complexity
5. Lack of Access
6. Digital Exclusion
7. Access to Affordable Products
8. Automation and Call Centres
9. Lack of Time
10. Difficulties with Temporary Delegation
11. Inconsistent Approach to Temporary Forbearance
12. Customers Who Don't Disclose
13. Data Protection
14. Inappropriate Sales
15. Third Party Involvement
The Wider Impact

TCF
Conduct risk
SMCR
Fraud
Bribery
DP
AML
Training
Case study: Sky Bet fined £1m for failing to protect VC
Case study: Paddy Power fined £2.2m
Case study: FCA action against Dharam Prakash
What makes our course unique
Examples of good practice in identifying and interacting with vulnerable customers are presented throughout, which support organisations to understand what they could be doing to generate better outcomes for consumers in vulnerable circumstances
This Vulnerable Customers course includes examples and case studies to ensure participants can immediately apply their understanding to practical work-based situations
We leverage instructional design techniques to blend technical understanding with engaging learning outcomes.
Meet your trainer
Matt Fotherby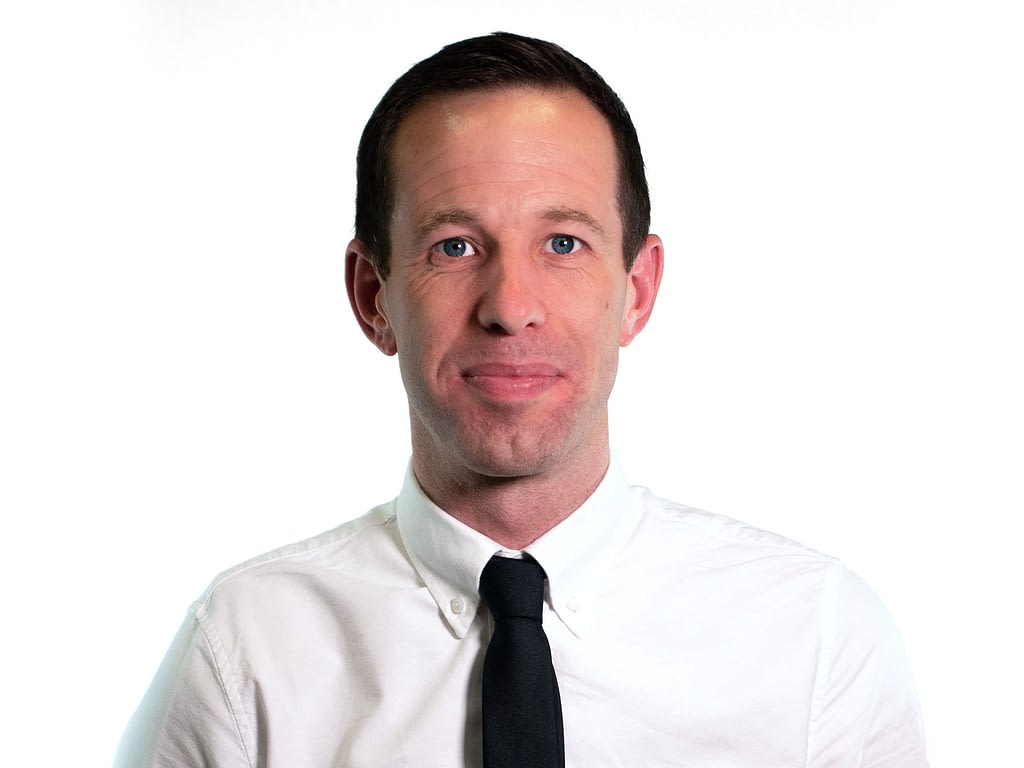 Matt is our Founder and a passionate trainer.
His interest in education stems from his 10 years as an Account Executive looking after Global Hedge Fund and Asset Management clients. Matt quickly discovered that many of the financial market topics that his clients wanted to learn about were the exact same topics that he was striving to develop a better understanding of himself.
This led Matt to join the coveted Financial Markets Education team at UBS, a unique in-house education team that specialised in running a curriculum of financial market and product classes for both UBS employees and clients. Matt was responsible for building out the client offering; managing programs, creating content and teaching courses.
As financial markets entered a significant period of regulatory change Matt pivoted to take his client experience and market knowledge to focus on Regulations and Compliance topics.
Matt leverages his time spent as an attendee of training and fuses this with his deep markets knowledge and regulatory expertise to deliver engaging training designed to decipher complexity and equip learners with the knowledge they need to remain compliant and competent within their roles.
Matt leads on our Compliance & Regulations offerings.
Here are some other courses from Matt that you might be interested in: