Trusted by
Course Overview
Leaders are the intellectual capital of their organisations. They set and drive the agenda, implement the strategic vision and actively manage ongoing change. But being a good leader is about more than just your capability. Today's leaders must also be agile, resilient and charismatic. They need to recognise and seize opportunities, innovate and have credibility.
Topics
Being responsible and accountable
Executing a winning strategy
Build a fit-for-future team
Cultivating relationships to be collaborative
Communicate with intention and authenticity
Analyse how to manage through complexity and change
Leadership obligations
Culture & conduct
Governance
Conduct
Senior Manager & Certification Regime (SMCR)
Accountability
Reasonable steps
Duty of responsibility 
Format
Delivery options

Structured learning journey
Leadership day
Bespoke modules
eLearning (design upon request)

Option 1: Structured Learning Journey

Over the course of 6 to 12 months, each module would be run for all members of the Board & Senior Management team.

Each module will be tailored to focus on your existing organisational leadership principles.

Option 2: Leadership Day

Working with your organisation to identify the package of modules that best serve your organisation. Typically selecting 2-3 modules to focus on, rotating small groups through each workshop. The outcome will serve to create and reinforce your cultural leadership principals.

Option 3: Bespoke Modules

Choose individual or multiple modules as required within your organisation to fit your schedule and cultural objectives. Each module can be tailored to focus on your existing organisational leadership principles.
At-a-glance
Board members and Senior Managers must meet their leadership obligations with regards to:

The culture and governance of their organisations
Their employees
The regulatory environment
External stakeholders

Culture and governance are a continued focus for regulators and the FCA recently published a discussion paper on transforming culture in financial services, highlighting the importance of the Board and Senior Managers in setting and driving your cultural leadership ambitions.
The recent extension of the Senior Managers and Certification Regime (SMCR) is another timely reminder of the need to address leadership and culture. It sets minimum standards for the behaviour of financial services employees and aims to promote a culture where Senior Managers take responsibility for identifying where harm might occur and to take action to prevent it.
This workshop equips you to consider the challenges of managing and leading within the current regulatory landscape
Who should attend
Senior Managers, SMFs (under SMCR) and Board members who are seeking to further develop their leadership capabilities
Company secretaries and anyone who is responsible for the corporate governance of their Executive Committee or Senior Leadership team
HR and L&D professionals who are seeking to upskill the corporate governance and leadership skills within their organisation
What's covered
Module 1: Be responsible and accountable

Effective leaders are accountable and show accountability for both the successes and failures of their organization
They lead by example
Their decision making relies on adhering to established procedures and regulatory frameworks, yet they appreciate and encourage individual contributions and a diverse team
They balance the need for organisational structures and the need to follow rules and procedures

Module 2: Execute a winning strategy

Being strategic is not just about executing processes
Strategic leaders are forward thinking and open minded
Boards and senior managers need to adapt in order to capture emerging opportunities and tackle unforeseen challenges
It's an evolving process and requires looking inward and outward to anticipate business needs and changes in the market environment

Module 3: Build a fit-for-the-future team

Vision is an important piece of being an exceptional leader. It requires looking at the future needs of the organisation and building a team that's fit to execute that vision
Now more than ever leaders are expected to create a stable, happy working environment, be efficient and grow the company
Great leaders create a culture that employees want to be part of, and they have the right people, doing the right things at the right time

Module 4: Cultivate relationships and be collaborative

We've all heard the expression "it's not what you know, it's who you know
Great leaders surround themselves with people who make them better
They are confident in their strengths and appreciate their weaknesses
They value relationships and build a network of colleagues and confidantes to challenge their thinking
Leaders must collaborate as much as possible and drive innovation through diverse thinking and outside perspective

Module 5: Communicate with intention and authenticity

Powerful leaders know when to talk and when to listen
They communicate with purpose and use stories that inspire
Today's leaders are expected to deliver messages on all levels: up, down and across their organisation and across a variety of channels
Mastering the verbal and non-verbal exchange of ideas and information is an essential tool in every leader's toolkit

Module 6: Manage through complexity and change

Managing is a dynamic process
The market changes and the organisation must be agile
Leaders need to make smart decisions rapidly and those decisions carry consequences
They need to anticipate change and lead the organization through change
What makes our course unique
We blend leadership theory and practical exercises to enhance leadership capabilities
We focus on utilising existing realised and unrealised strengths for developing authentic and motivated leaders
Modules can be applied in a myriad of formats and blended into a learning journey/curriculum
We offer the opportunity for individual, peer or team coaching to enhance learning and ensure impact and transfer to role
The programme can be designed with specific culture, conduct, behaviours and values of organisation and combined with unique cases, examples and scenarios to make realistic and engaging
Meet your trainer
Danielle Horn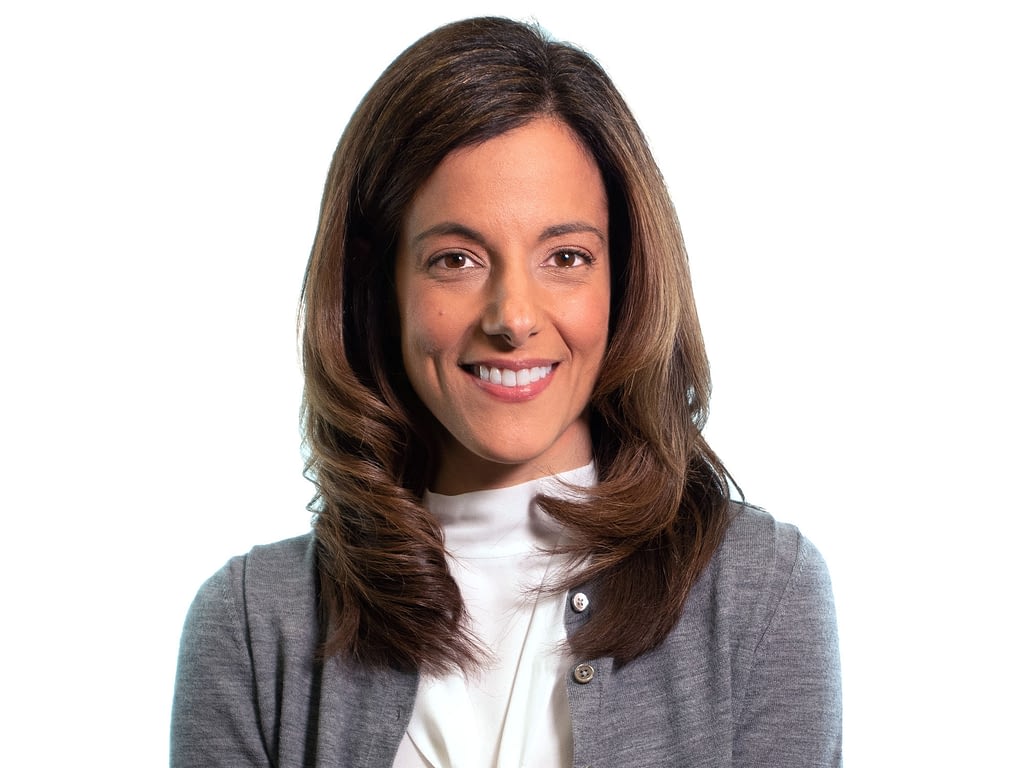 Danielle is an experienced designer, facilitator and executive coach.
As a coach, she uses a strengths-based approach and works with mid-to-senior level professionals planning and developing their career, working through transition or organisational change and helping technical experts develop management skills and hone their leadership style. She is pursuing her executive coaching accreditation and is passionate about helping individuals achieve their potential and be happier in their careers.
Danielle is an adept designer with more than fifteen years' experience developing bespoke learning solutions with her clients. She designs and develops content using a myriad of methodologies including modular learning, face-to-face experiential or immersive learning, eLearning, assessments, virtual classrooms, and games. She has an excellent reputation with her clients for being creative, pragmatic and solutions focused.
Danielle possesses a solid background in communication and facilitates training across a wide range of personal development topics including management, coaching, communication, and business skills.
Danielle leads on our Personal Development offerings.